Personnel
mgr fizjoterapii Barbara Ziemlańska
mgr fizjoterapii Barbara Ziemlańska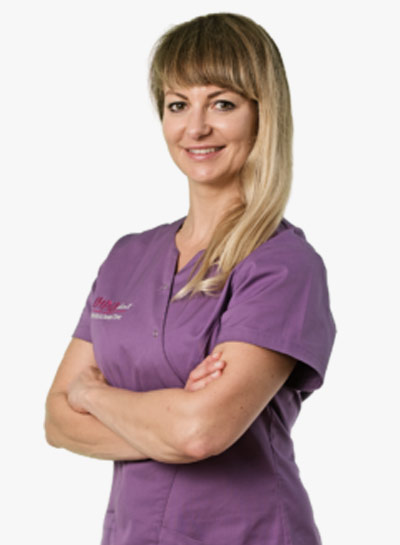 A graduate of the Medical University of Gdansk in Physiotherapy, who finished with honors.
Already in college, she was active in the field of orthopedic physiotherapy. She continued her passion as a student of the Daily Doctoral Studies of the Medical University of Gdansk in the Department of Clinical Anatomy and the Department and Clinic of Orthopedics and Traumatology of the Motor Organs. Currently, her main interest is physiotherapy of the chewing locomotive organ. She deals with dysfunction therapy in the temporomandibular joints. Performs, among others soft tissue manual therapy, mobilizations, anti-swelling and anti-inflammatory treatments. She constantly raises her qualifications by participating in trainings, courses and conferences, both Polish and foreign.
She is a person who is very involved in the treatment of the patient.