Beaming smile and bright, shiny teeth
Beaming smile within arm's reach
Professional teeth whitening in just one day
First ever Clinic in Pomerania to offer Prevdent
Long lasting effects and highest efficiency
Safety
Beaming smile and bright, shiny teeth are undoubtedly an ornament of every person. It is a dream which is within arm's reach.
Everyday life, food ingestion, drinks which cause enamel discoloration and smoking may be the cause of teeth darkening. In result teeth get darker and begin to lose their brightness. Teeth color is genetically determined and depends on bone structure. A large group of Patients wanting to improve their teeth color are those after intensive antibiotic therapy during their childhood or those affected by dysfunctional enamel development.
However if you are not satisfied with your teeth color, despite proper hygiene, professional teeth whitening procedure is the only chance to achieve a beautiful smile. To obtain the best possible effects we recommend removing dental stone and plaque before the treatment.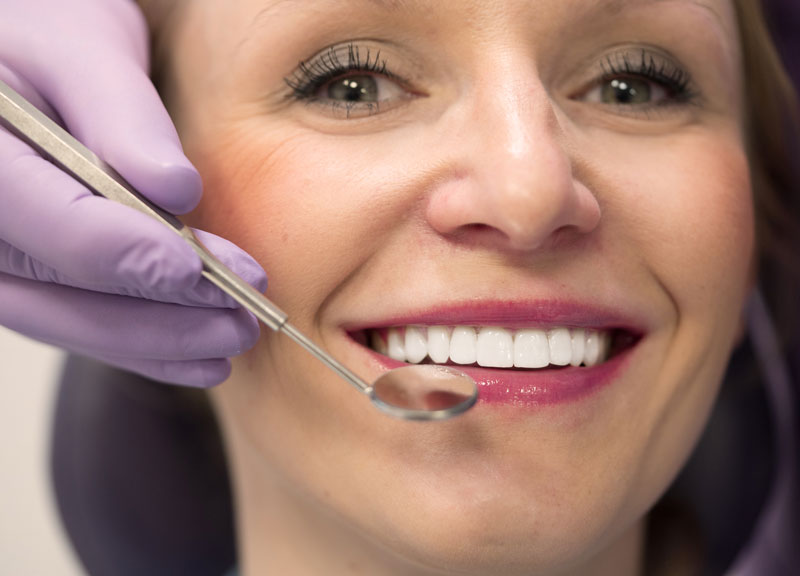 Out of respect for your time and requirements we have equipped our Clinic with the newest teeth whitening kit so that the procedure is as quick as possible and allows for a completely satisfying effect. Prevdent is the most advanced whitening formula system. As the first Clinic on Pomerania we offer this unique system, which provides whitening for Patients with enamel hypersensitivity.
This method contains enamel repair formula with the use of nano-hydroxyapatite and it is recommended for Patients with hypersensitive teeth. Nano-hydroxyapatite contained in active foam has the ability to bond with the hydroxyapatite within the enamel. Penetrating deeply into the dentine's canals nHAp eliminates the hypersensitivity and as a target mineralizes the enamel. Advanced technological ingredients are used to create the teeth whitening gel. With the use of Prevdent we are able to lighten up the teeth for 7 to 8 shades in just 1.5 hour. This unique whitening system not only makes the teeth brighter but also makes them healthier. Our Patient, during the whitening procedure and after it has significantly reduced hypersensitivity.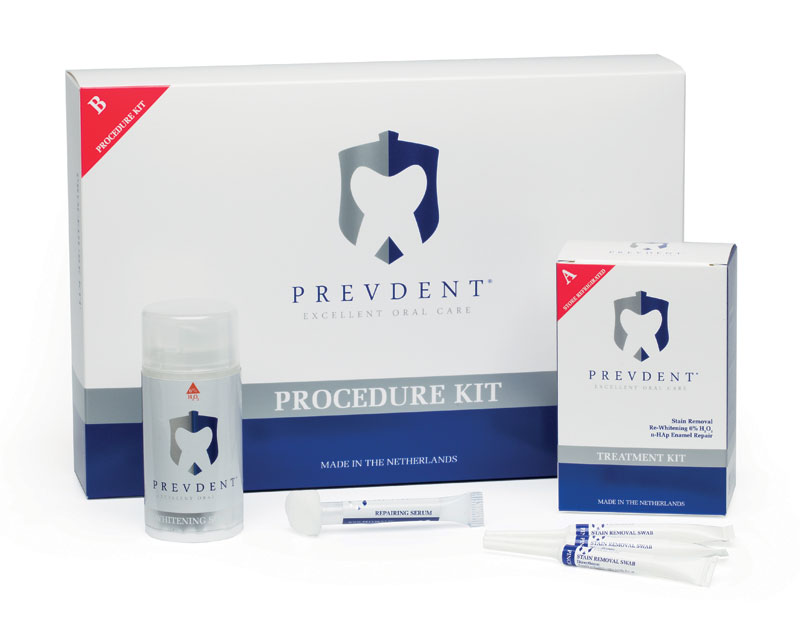 We restore the whiteness and natural beauty of your teeth using only effective and proven methods.
Teeth whitening with Beyond system is a safe and tested method. One visit is all it takes to be able to enjoy a brand new, white smile. Procedure of professional teeth whitening begins in the Clinic from establishing the final color and the capabilities of achieving the wanted effect. Hygienists thoroughly examine teeth's condition and assess the treatment possible contraindications.
Out of concern for your safety we recommend postponing whitening in case of pregnancy, breastfeeding, underage persons and untreated decay.
During the visit, whitening gel is applied on properly prepared teeth which is then activated with the blue light of the Beyond lamp and in that the gel action is quick and more effective. The complete duration of the procedure is about 1.5 hour. The achieved whitening effect is even 8 shades lighter teeth as per Vita palette. This type of whitening method was developed at New Jersey University and is currently the most valued method of teeth whitening by dentists worldwide.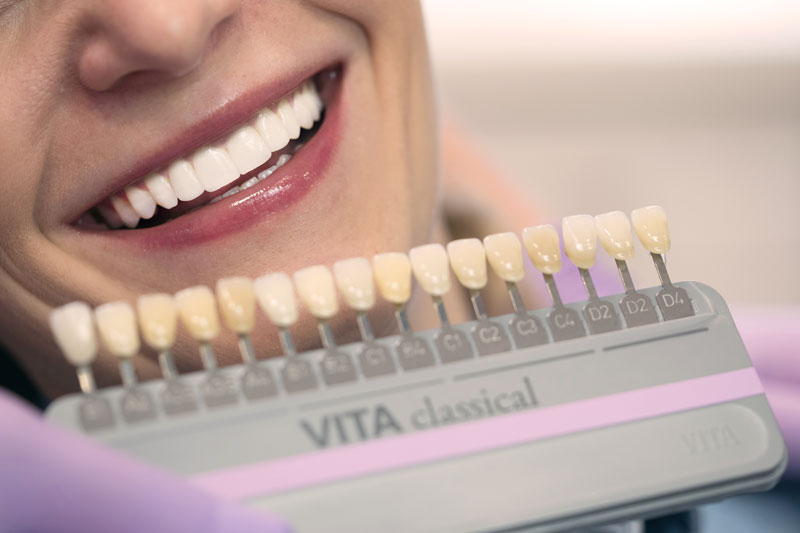 Personnel
Below we present our Medical Specialists, who will take care of you in our Clinic.