A beautiful smile each and every day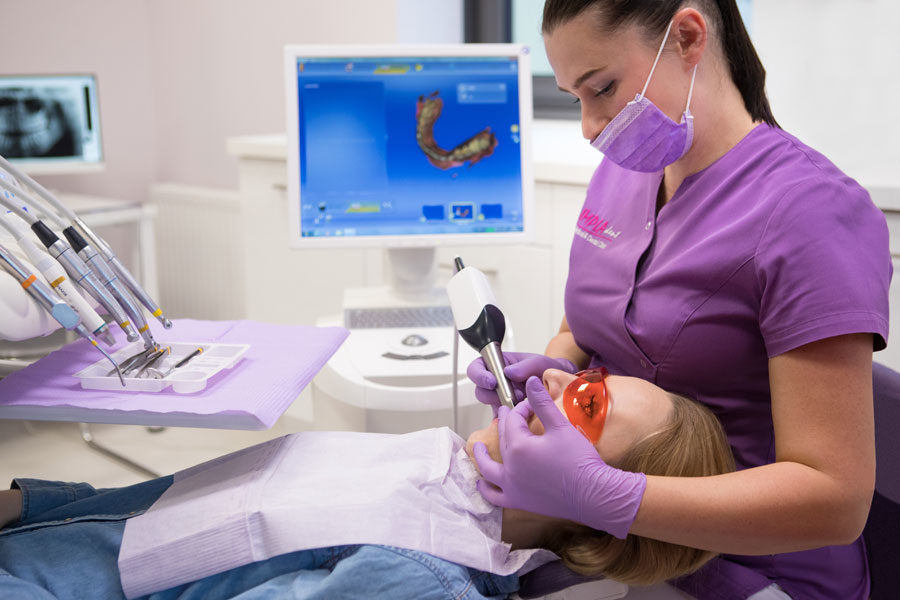 Comprehensive prosthetic treatment
guaranteed long lasting effects of the treatment
Staff of experienced prosthetic specialists
Dental laboratory equipped with SIRONA – CEREC instruments
CAD / CAM technology line for precision milling
Lifelong warranty on implants and implantological connectors
Digital Smile Design – treatment visualization
Individual approach for each and every Patient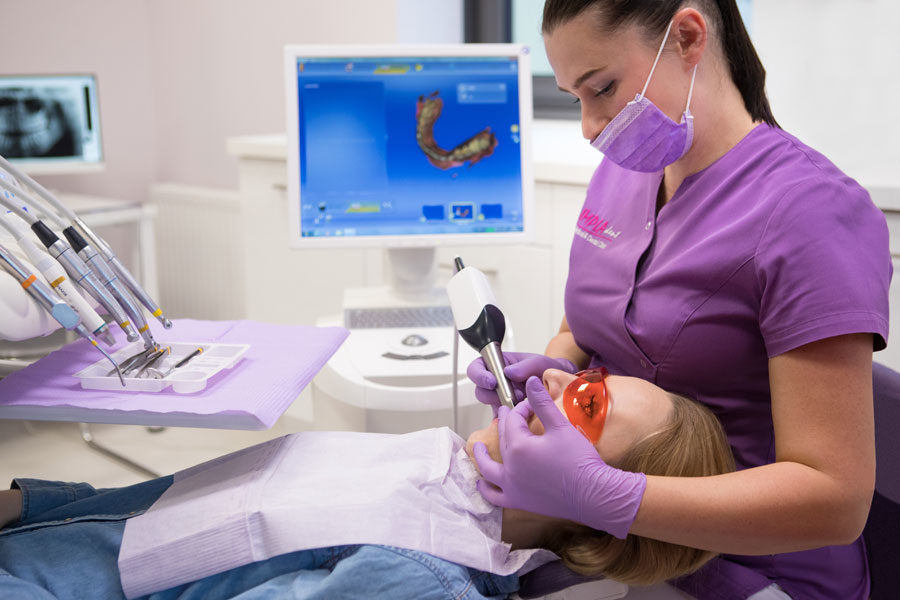 With the combination of knowledge, experience and modern technologies we offer you a comprehensive prosthetic treatment. It consists of single tooth filling as well as improving the aesthetics of your own teeth.
Modern prosthetics is a dream come true of a beautiful and natural smile. It improves life comfort and boosts confidence. Oftentimes a new smile changes the quality of life which we happily observe while working with our Patients.
Besides the improvement of looks, prosthetic treatment aims to restore the proper biting conditions. We know that the aesthetic of a smile is equal to the harmony of teeth functions, chewing muscles and the temporomandibular joints. Achieving the proper bite will bring you the long lasting effects of the treatment.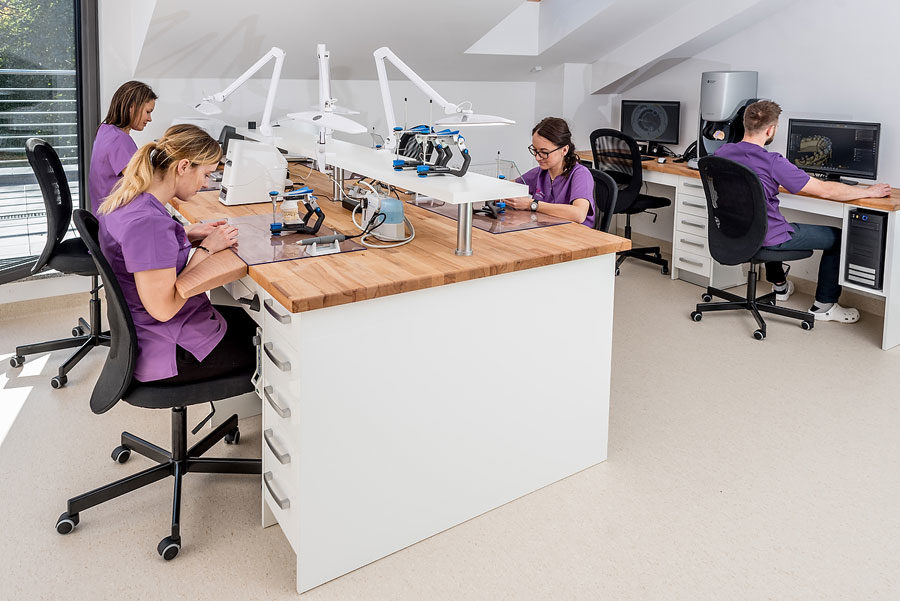 We create a team of experienced Specialists to provide you a professional preparation for the treatment and to ultimately carry out the procedure.
We strive to provide an individual approach, friendly atmosphere, kindness and respect.
Our Clinic is equipped with a dental laboratory which will save your time and guarantee the highest quality. We have the ability to fully perform the prosthetic work from scratch. Our technician is at your disposal for customization and detailing of ceramics. It provides a naturally beautiful esthetics and milling the crowns from original standardized ceramic blocks makes it very durable.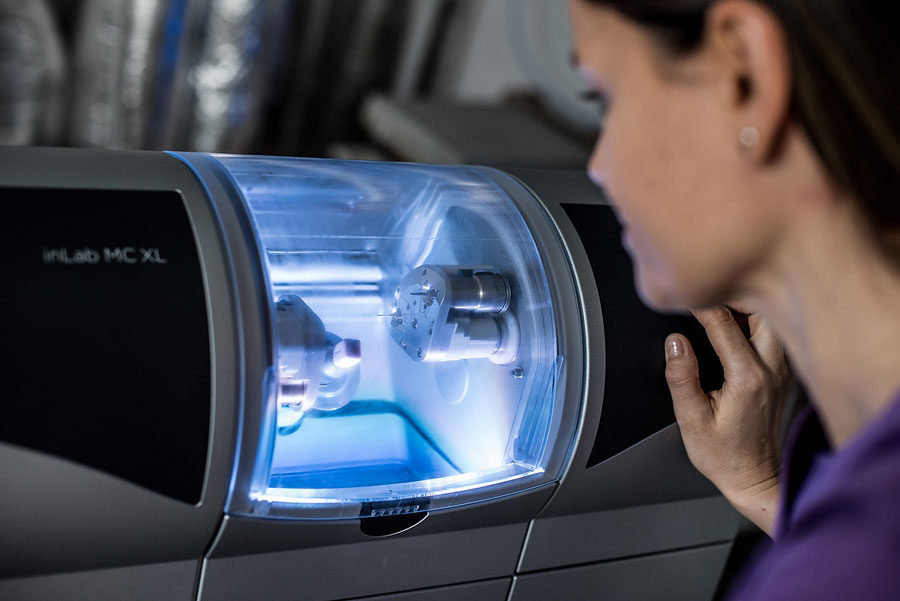 We have a CEREC CAD / CAM system. Thanks to this modern technological line, the time of performing prosthetic work is reduced to a minimum.
Instead of traditional mass extractions, we can scan the patient's teeth. You can view your teeth in digital technology. The scan enables technicians to analyze bite in a virtual articulator, design prosthetic reconstruction and its execution. Thanks to this, we obtain reproducible effects, i.e. we can accurately reproduce the work project in temporary restorations, and after testing and accepting the Patient, apply the same reconstruction in the final work.
Surgical specialists in our Clinic will quickly and painlessly attach your implants, and prosthetists will rebuild both individual deficiencies and complete teeth loss. Implantation is the best solution because it avoids polishing your own teeth or wearing a regular removable denture.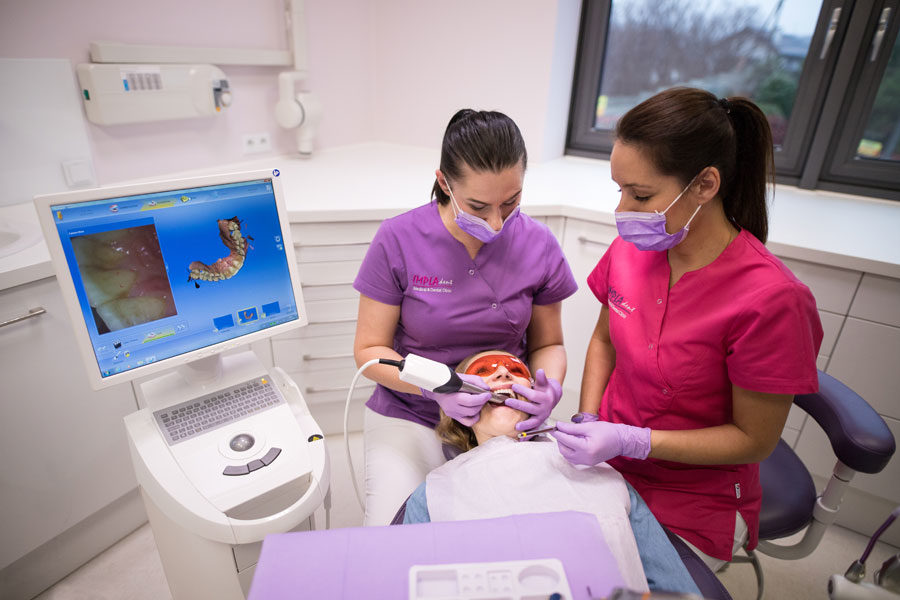 Thanks to CAD / CAM technology, in our Clinic we digitally design connectors for implantological work. We offer you individual connectors that is, designed specifically for a particular patient, precisely tailored to the bone-gingival conditions around each implant. The project is sent to the milling center in Sweden or Belgium, where connectors are made. After 2 days, they reach our Clinic, where on a milling machine, in the CEREC system, a perfectly matched crown is cut out. Thanks to digital design and fitting with an accuracy of up to 25 microns, the work done in our laboratory is durable and tight.
We work with a certified milling center for the whole of Europe, where constructions and implant connectors are cut. This ensures quality guaranteed all over the world.
We provide a lifetime guarantee for implants and connectors. For ceramic works – 3 years. The warranty we provide is a confirmation of the high quality of services and the certainty of precise execution.
The most demanding stage of treatment is planning. It depends on him the smooth course of treatment and lasting final effect. A good treatment plan is the result of a patient's cooperation with a doctor and a dental technician laboratory.
Thanks to the individual approach and visualization of treatment effects, the patient has the opportunity to see the effect of future work already at the planning stage. This allows you to understand the treatment plan and perfect cooperation in an atmosphere of trust.
After analyzing the patient's expectations and needs, we carry out diagnostics as well as functional and aesthetic analysis based on modern technologies.
3D computer tomography allows us to evaluate the prosthetic surface in detail.
We prepare our Patient's portfolio which consist or photographs before and after the treatment. Photo session is performed in comfortable studio environment. Proper lighting and camera lens dedicated for macrophotography allow us to capture every single detail. Chosen frames are the basis for virtual planning with the Digital Smile Design technology. During this stage our Patient can see his new smile visualized digitally. Digital Smile Design is a common platform on which our Patient can communicate with the Specialist towards awaited aesthetical results.
We conduct clinical examination with bite correction and Doppler examination of temporomandibular joints in search of instability of joints, muscles and teeth.
The most important step of planning is establishing the central relation which is the safest, natural positioning of the jaw in temporomandibular joints.
Treatments are offered in three methods: Dawson, Kois and Slaviczek.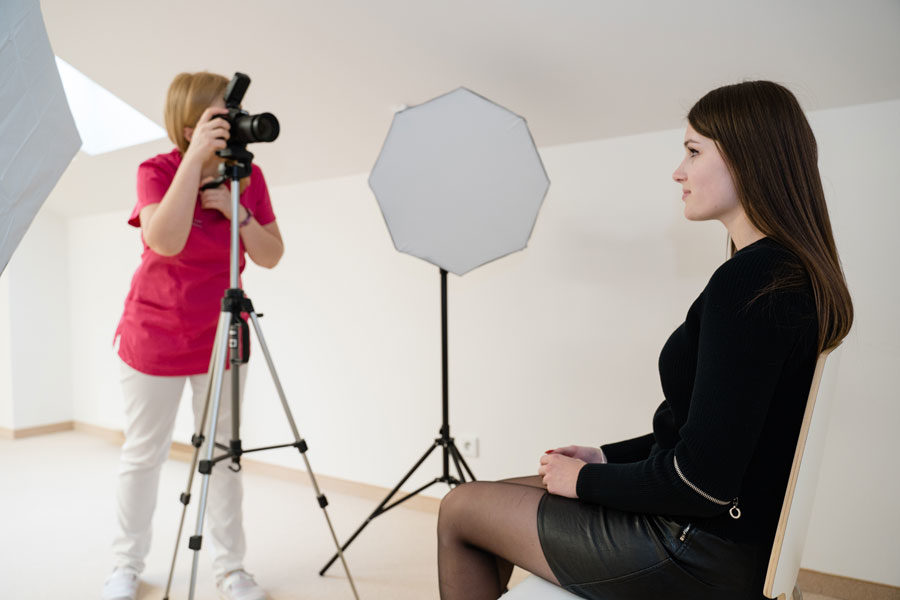 Next step of the smile design is made on dental mold of your teeth on which wax is put on in order for it to be a precise project of future work, it is so called wax-up.
Following stage is called mock – up. Our technician on the basis of waxing, prepares a mold which can be temporarily mounted inside Patient's mouth. The results of future work can be seen even before the treatment itself. Planning the procedure on photos, molds and a scanner allows the Patient's to actively contribute to the process. With that we can achieve a predictable and awaited result. Oftentimes we are performing vast tooth filling, teeth rebuilding on their whole surface, we bring them to their proper height and shape, that is why looks and function assessment is so important for future work.
Thanks to proper diagnosis, treatment planning with our Patient's help and precise performance in the best dental laboratories, we strive to meet your expectations and to make dreams of a beautiful smile come true.
We create a bond of kindness with our Patients, while taking preventive care after the treatment.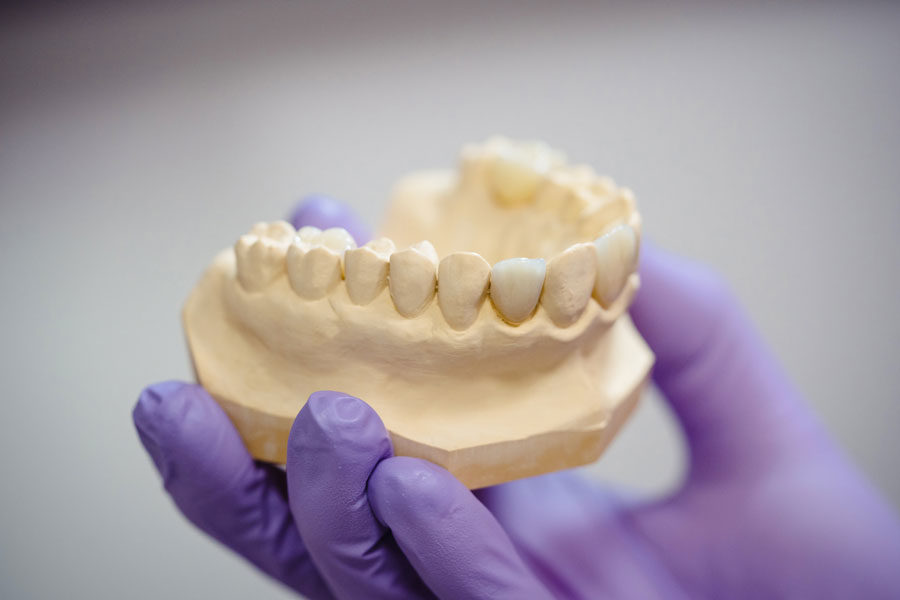 Personnel
Below we present our Medical Specialists, who will take care of you in our Clinic.