Services
Periodontitis and prophylaxis
Comprehensive prophylaxis does not have to be painful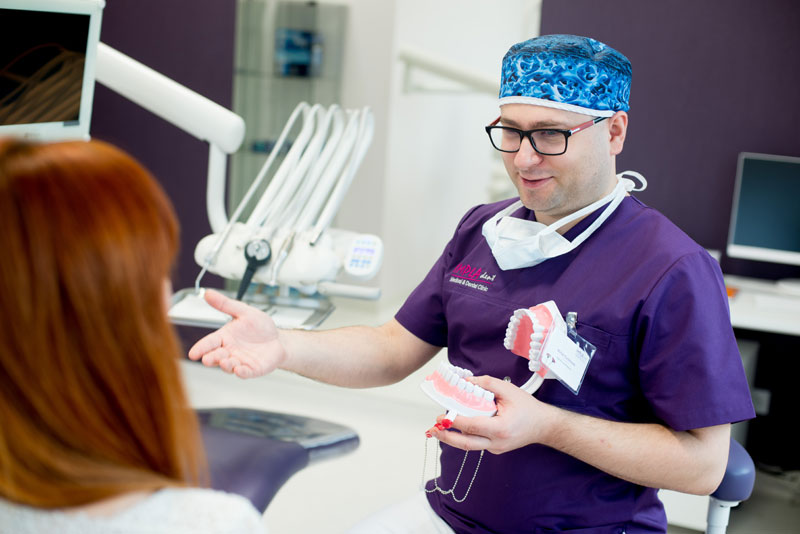 Team of periodontist and professional hygienists
Complete treatment of periodontium diseases
Individual proactive care
Periodontium laser treatment
Guided periodontium tissue regeneration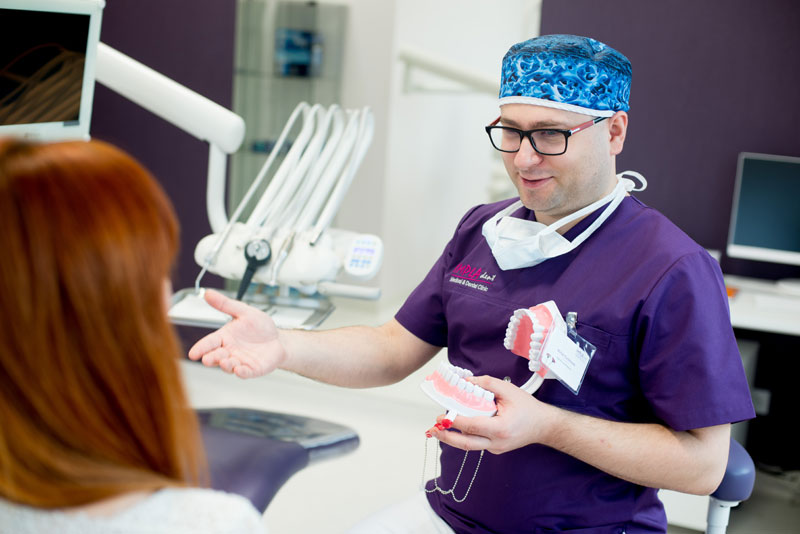 Gum, bones surrounding the teeth and implant problems are a civilization disease and they still are more and more troublesome. Proactive and medical health care can effectively prevent teeth loss.
Healing process is supervised by a periodontics specialist. Proactive care is handled by qualified dental hygienists.
Most common reasons for periodontic diseases are genetic liabilities, malocclusion or the existence of bacterial or dental plaque. The inflammation process starts to spread and destroys the periodontium around the teeth and implants.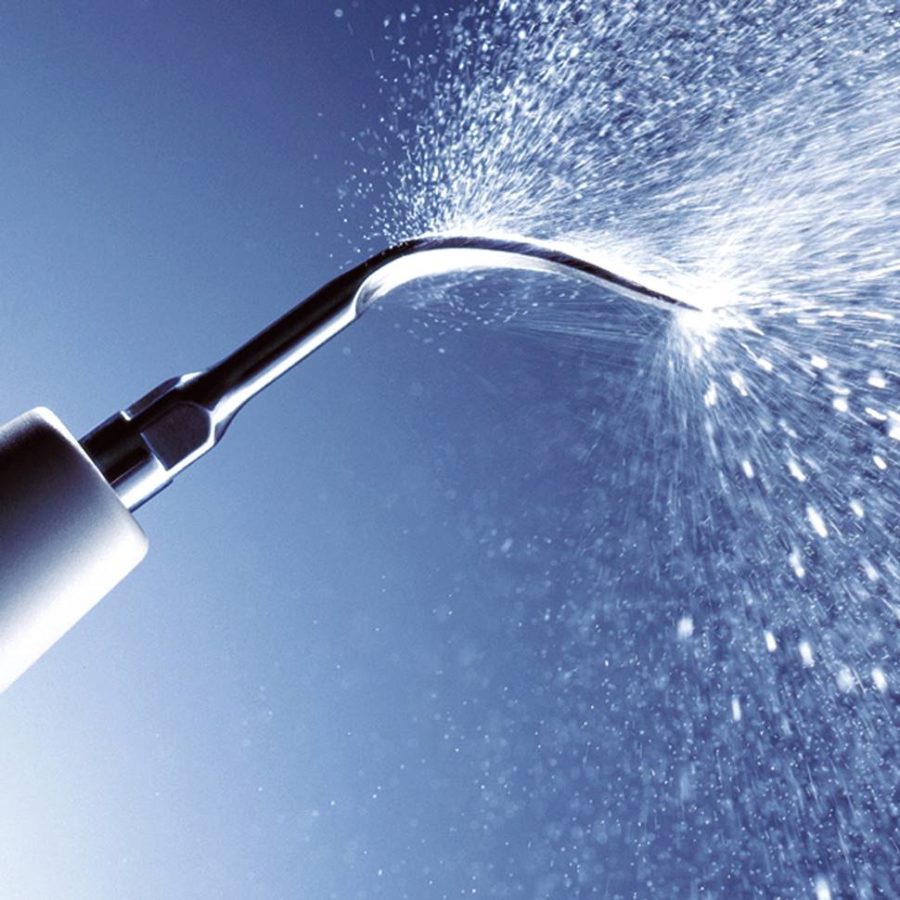 Proper and professional proactive care does not let the disease to develop at all. When a decline is noticeable there is a possibility to treat periodontium diseases by liquidating inflammation and rebuilding the damaged tissue.
Thanks to internationally standardized inflammation, hygiene and periostatus indicators our hygienists are monitoring the periodontium condition and are cooperating tightly with the treatment supervising periodontics specialist.
By the World Health Organization it is a standard to perform proactive treatment in the hygiene office no less than two times a year.
Proactive treatments are performed in a professional hygienization room.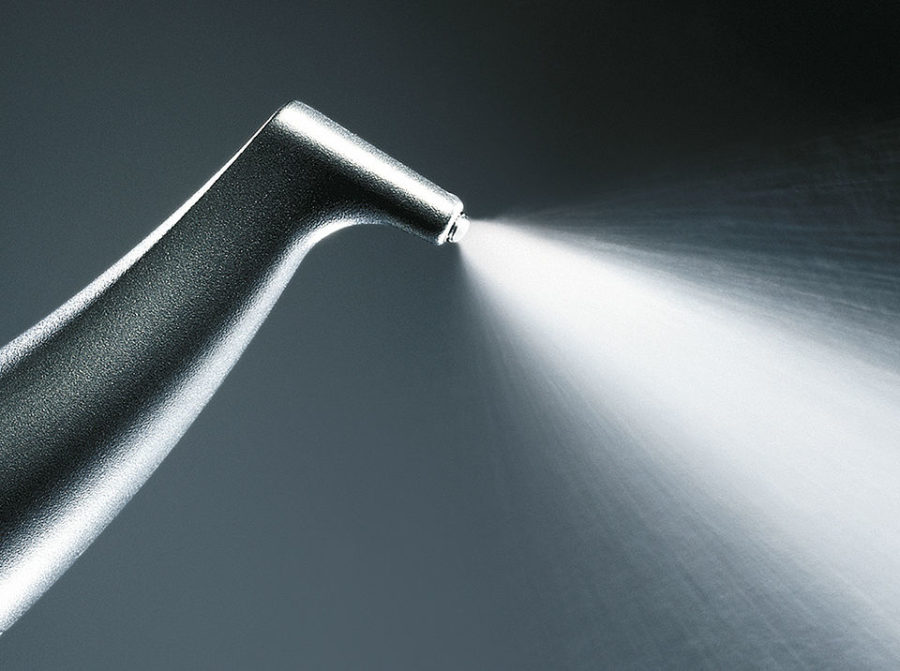 The treatment is done with dental stone removal with ultrasounds and sand blasting the plaque thus reducing it and soft teeth deposits as well as discoloration caused by drinking tea, coffee or smoking.
Oftentimes Patients are asking if this kind of treatment does not destroy the enamel.
It is very important to use most delicate methods. In our Clinic qualified hygienists are equipped with the instruments of the leading Swiss company Electro Medical Systems. Ultrasound tips are being used for hygienization treatments, which are working in the best suited vibration frequency, which selectively removes only the dental stone without destroying the tooth's structure. The key to success while sand blasting treatment is proper graininess, shape and toughness of the sand. EMS has equipped us with the best possible material, which for many years have passed various clinical tests.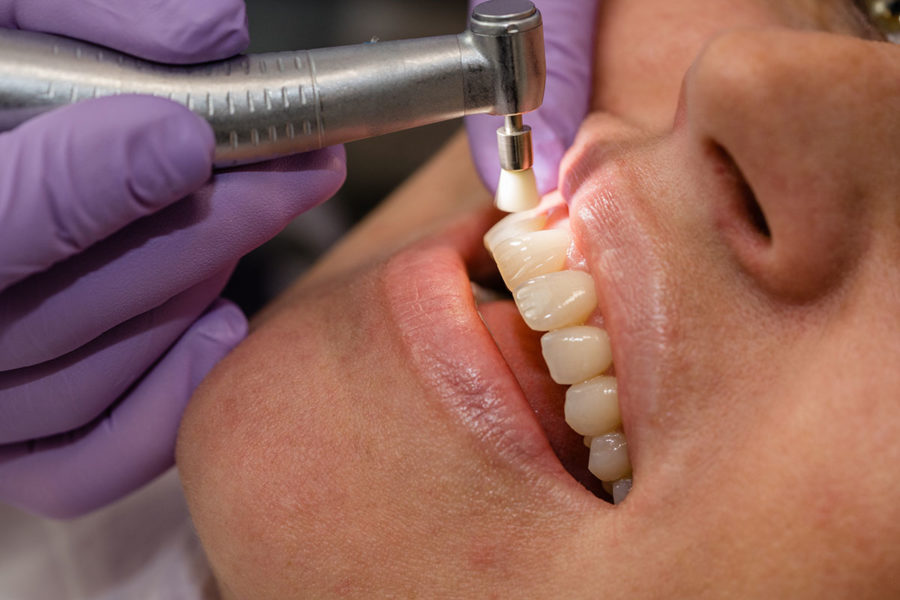 In this system we can also propose a unique system – micro tips and special sand to clear the subgingival part of the tooth or implant connector. This type of sand is soluble in saliva and tissue fluids and the remains work as a disinfection.
For your comfort, we are equipped with many flavors of the used materials so that it remains as a pleasant memory.
During hygienization visits, it is also important to use fluoric proactive treatment in the form of foam or lacquer which positively reduces the chance of cavity. Some of the used lacquers work as a disinfectant and reduce the teeth hypersensitivity. During each visit hygienists educates the Patient in term of proper teeth brushing and picks the right accessories to correct improper hygienic habits. Every Patient is surrounded by individual proactive care. Working as a team, we prevent the further development of periodontal disease, which ensures the full therapeutic success.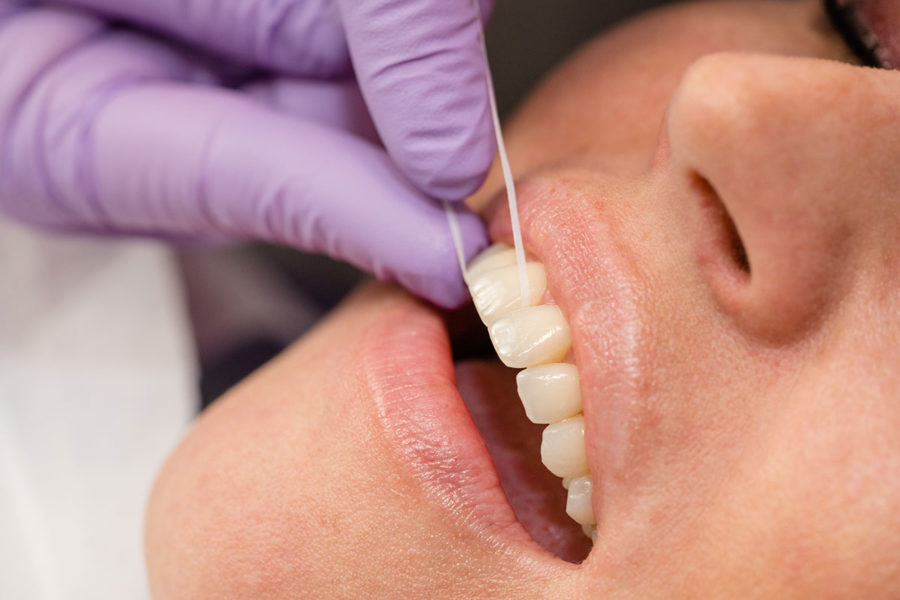 Periodontist creates an individual plan and treatment schedule for those who are in advanced stages of periodontic disease. In most of cases treatment is combined from reduction of inflammation processes (subgingival curettage, rootplanning) and in some cases surgical reconstruction of damaged tissue with the help of transplants and biomaterials such as Emdogain.
We also offer you the TwinLight TPT laser treatment, which is the least invasive method of periodontic disease treatment. This surgical procedure creates the best conditions to heal the inflammation changes in periodontium by removing the tissue surrounding tissue, cleaning the dental stone from the root's surface and closing it with a fibrinous clot. Using this method greatly reduces the periodontium diseases in various stages without necessity of surgical interference.
We also offer laser gingivectomy treatment which in clinical crown elongation and modelling of the alveolar garland in the case of asymmetry or alveolar smile.
Additionally we offer laser correction of the tongue's frenulum.
Those treatments are extremely precise and minimally invasive while ensuring quick healing. In the case when quality improvement or filling out the missing parts of soft tissue is required, surgical transplant of gum tissue or subepithelial connective tissue is performed. Only a healthy tissue and in the right amount will secure properly our teeth and implants from any kind of problems.
We welcome you to use the services of our periodontics specialist and a team of qualified hygienists.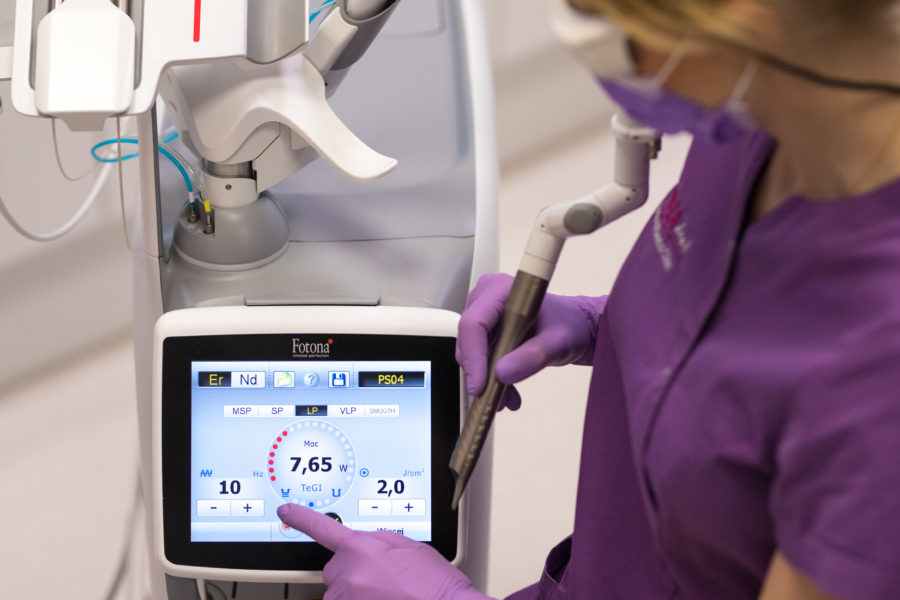 Personnel
Below we present our Medical Specialists, who will take care of you in our Clinic.