World class level of implantology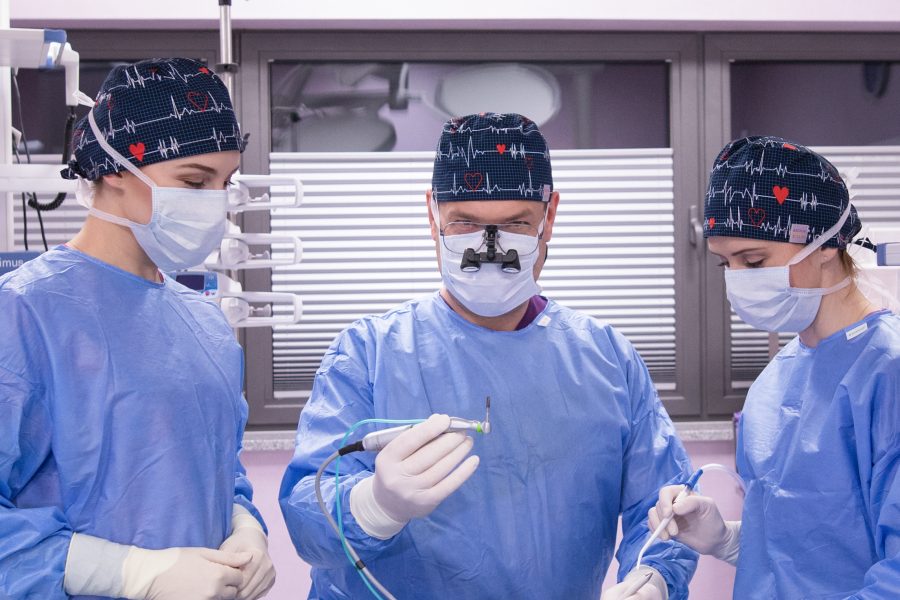 Over 20 years of experience in implantology.
10.000 documented implants
Success rate of treatments – over 99%
Doctor of Medical Sciences Adam Ziemlewski is an international lecturer and acclaimed authority in the field of implantology
Countless awards for the contribution to developing implantology worldwide
Latest technologies available for our Patients in our Clinic
Teeth and gum regeneration treatment
Lifetime warranty on implants and connector
Zygomatic implants and "teeth in one day" procedure
Treatments with the use of general and local anesthesia
Our own CAD-CAM prosthetic studio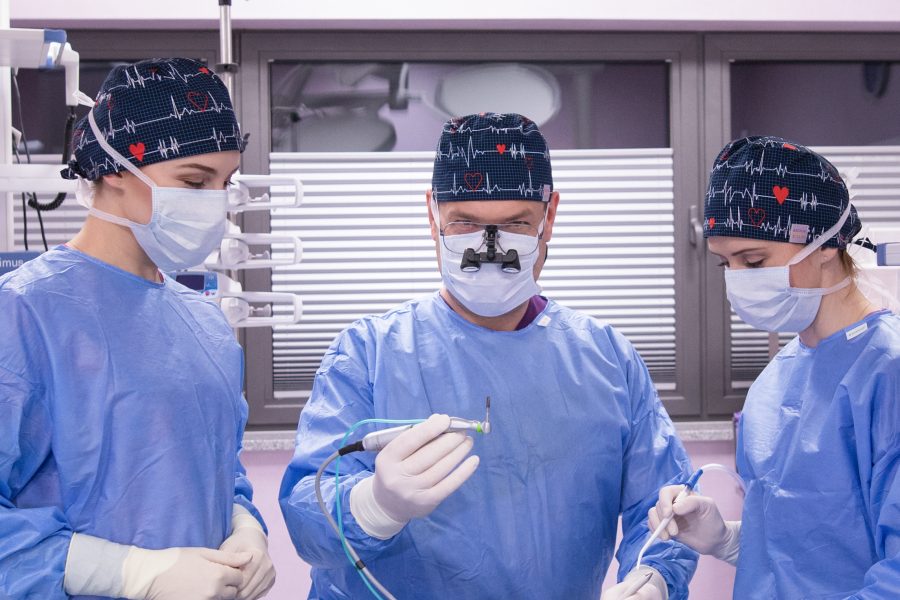 Implantology is the most advanced area of stomatology. It requires knowledge, experience and proper equipment. The Impladent Clinic MDC under the leadership of Doctor of Medical Sciences, Adam Ziemlewski is one of the best centers in Poland. 20 years of clinical experience, over 10,000 documented implantological treatments and the success rate of our treatments exceeding 99% are the reasons to start your treatment in our Clinic. We have the most advanced medical and diagnostics equipment. CT scans in both departments, computer programs for surgical simulations. Fully equipped operational and surgical block with the option to perform a surgery with general or partial anesthesia while keeping the highest standards of safety.
Implants are attached to the bone which helps to firmly mount new teeth. The connection strength between the implant and the bone is very high but the integration depends on the type of the surface and the quality of the implant itself. In the Impladent Clinic we use only the premium quality of implants because we aim to eliminate complications and the long-time medical success is the priority when it comes to our Patients.
Implantological treatment grants effective single tooth rebuilding, extensive teeth loss and even anodontia. The assets of using prosthetic work based on implants are aesthetics, stability while biting, preserving taste and preventing the bone from dying out. Proper mastication and what follows food ingestion has enormous impact on your health. While biting, implants like our own teeth, carry the bite force onto the bone tissue which increases the blood supply and prevents unwanted atrophy and slows down face ageing. Filling out teeth loss with the help of implants restores normal, physiological function and a youthful look. But please remember that implants are only a good substitute for your own teeth. Proactive treatment and careful nursing are necessary and will ensure the longevity of your new smile.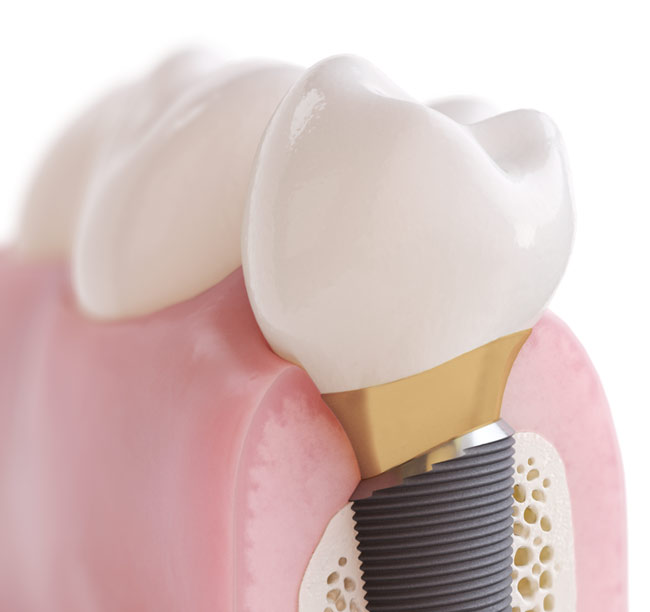 The implantological treatment consists of a couple of stages. Firstly, while cooperating with our Patient we create a plan and indications for the treatment. We are always creating a 3D tomography and virtually plan the positioning of implants and the type of prosthetic work. In some cases, or on our Patients demand we create a precise stencil to correctly position the implants (Simplant digital navigation). During this stage we evaluate the quality of the bone tissue and gums, because only a properly mounted implant can function effectively for a life time. Other cases require to plan a reconstruction surgery – tissue transplant or it's rebuilding with the use of biomaterials.
In the Impladent Clinic we perform a whole spectrum of reconstruction treatments in partial or general anesthesia. Such as transplants of autogenous and allogenic bones, soft tissues and lifting the bottom of maxillary sinus.
However, we try to implement the least invasive procedures for the sake of our Patients healing process so that they can smile without any kind of embarrassment.
We invite you for a consultation where in detail we will show the implantological treatment.